Meena B. Bansal, MD, FAASLD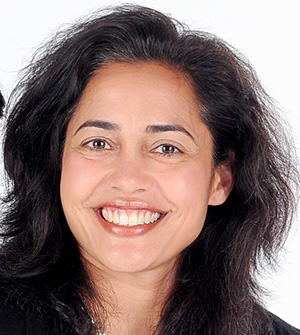 As a first-year gastroenterology fellow, Meena B. Bansal, MD, FAASLD began down a path of limitless research opportunities with limited funding – an all too common experience for researchers.
With an interest in liver fibrosis and transplantation, Dr. Bansal looked for opportunities and support as she focused on additional training in hepatology. Dr. Bansal discovered AASLD and the AASLD Foundation, which provided a powerful combination of opportunities to grow her professional network, present her research findings and – most importantly – fund her research.
In 2000, Dr. Bansal submitted her research to The Liver Meeting®, and her abstract was accepted. That same year, she received the AASLD's Advanced Transplant Hepatology Fellowship (a one-year $50,000 award at the time), which allowed her to continue her clinical training in liver transplantation and cultivate her research interests in liver fibrosis.
With initial AASLD funding, and funding now through the AASLD Foundation, Dr. Bansal found exactly what she was looking for – an opportunity to advance her career and support to pursue her research. Moreover, she looks back on her fellowship as a time that helped her build confidence as a researcher, expand her professional network, and lay the groundwork for other awards, speaking opportunities, and publications.
Today, Dr. Bansal is an Associate Professor at Mount Sinai and will be the upcoming Chair of The Foundation's Research Awards Committee – so she can ensure other researchers find the same opportunities and support she has.
Through an ongoing commitment to the mission of the AASLD Foundation, Dr. Bansal believes an impact will be made, and the field of hepatology will advance.
"We all want to make an impact, and we do that in different ways," she says of staying involved in the Foundation. "It's not a huge contribution that is necessary; it's the commitment. Collectively, we need to make an impact. If we don't, who will?"
Additional Funding and Publications
2000 AASLD Foundation Advanced Transplant Hepatology Fellowship
Over $2 million in subsequent NIH funding
Ana C.Tuyama, Feng Hong, Yedidya Saiman, Chuansheng Wang, Arevik Mosoian, Ping Chen, Benjamin K. Chen, Mary Klotman, and Meena B. Bansal. HIV-1 Infects Human Hepatic Stellate Cells and Promotes Collagen I and MCP-1 Expression: Implications for hepatic fibrosis in HIV/HCV co-infection. Hepatology. 2010: 52: 612-621.
Not an all-inclusive list of funding or publications.