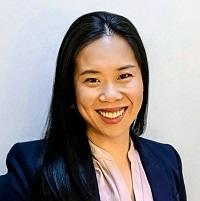 "This Award comes at a critical point in my career as I start as junior faculty and allows me to carve out protected research time to think about and perform experiments. I hope that my research will have an important impact on the lives of patients with alcohol-associated liver disease and alcohol use disorder. This award makes the research that I do possible."
Cynthia L. Hsu, MD, PhD
University of California, San Diego
Clinical, Translational, and Outcomes Research Award in Liver Disease, 2023
The AASLD Foundation is laying the groundwork for a world free of liver disease.
Our focus is to invest in innovative hepatology research and in the people who study and treat liver disease.
Sign up to stay informed about upcoming awards, campaigns, and learning programs